Fall Vegetable Recipes Perfect For The Season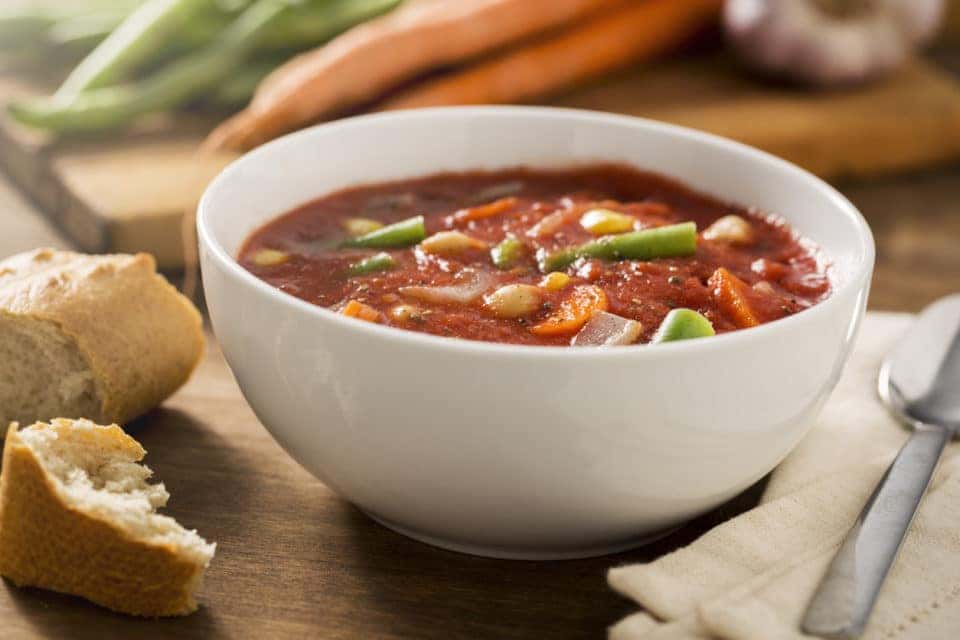 Growing up, you probably remember in the back of your mind, your mother or father constantly saying "you can't leave the table until you eat your veggies!" Everyone's favorite season is here, which means we are officially surrounded by all things fall, including your favorite pumpkin spice beverage, chunky and warm sweaters, and of course, the rich colors – orange, yellow, and red. If you want your plate to be filled with these gorgeous colors as well, check out these nutritious and delicious fall vegetable recipes.
Roasted Fall Vegetables
Who isn't a fan of easy, sheet pan dinners? Rich in brown, green, and orange, this recipe for roasted fall vegetables is just what your dinner spread was missing. Combine portobello mushrooms, sweet potatoes, shallots, olive oil, garlic cloves, thyme, and salt and pepper on a baking sheet. Bake in the oven at 400 degrees for 30 minutes. For exact measurements of each ingredient, check out Food Network's instructions! Whether you are craving a colorful plate of veggies or you are in need of a side to go along with the meat you are serving, this dish will become a fall staple year-round.
Vegetarian Pot Pie
Who doesn't love a pot pie? A homemade classic, this dish feeds a crowd, and it covers all of the main food groups with the soupy sauce, chicken, veggies, and breaded crust. Although, these days, more and more people are taking meat out of their diet. Ditch the chicken and whip up this Vegetarian Pot Pie. Full of yellow corn, russet potatoes, mushroom broth, carrots, green peas, and more, you will give your family a substantial, nutritious helping of dinner with this simple dish.
You might also like: Built To Do More: The RAM 1500
Rustic Fall Vegetable Soup
After a long, chilly day, your tummy longs for a warm, homecooked meal, and what better way to warm up than with a bowl full of this Rustic Fall Vegetable Soup? Filled with squash, zucchini, sweet potatoes, tomatoes, thyme, and rosemary, after just one slurp, your mind will be set on autumn. Serve with a nice grilled cheese and call it dinner!