Leftover BBQ Chicken Quesadillas For The Win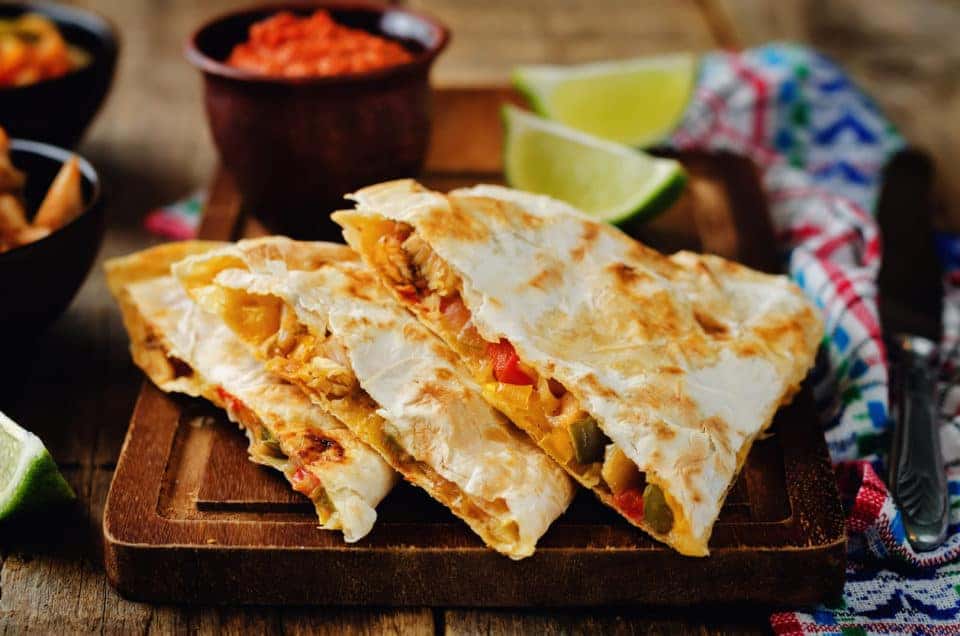 Weekdays can get busy. School is in session, days are getting shorter, and after a long day of work, you probably don't want to spend time thinking of dinner ideas. Baked or grilled chicken is already an easy weeknight dinner option, and we've found a recipe from Meatloaf and Melodrama that will use up those leftovers in a way that your family won't expect. They might not even notice it is leftovers!
Leftover BBQ Chicken Quesadillas
In just 15 minutes, you can have dinner ready for a family of four. This recipe makes use of leftover barbecue chicken and other items you probably already have on hand. Grab the following:
1 cup of cooked leftover chicken
1/2 teaspoon of cracked black pepper
1 teaspoon of salt
1/2 a cup of cooked corn, canned or cut off the cob
1 cup of your favorite barbecue sauce
2 cups of shredded cheddar cheese
8 small tortillas
Sour cream for dipping
You might also like: Make Plans Now For Seward Farms
Step By Step Instructions
This recipe works just fine whether your chicken is diced or shredded. You just want it in small bite-size pieces. Season your chicken with salt and pepper and place in a small saucepan. Mix in the barbecue sauce and corn, and heat the mixture for a few minutes. Set chicken mixture aside. Place one tortilla on a warm griddle or large pan. Now, spread cheese and some of the chicken mixture. Let the cheese melt for a minute and top with another tortilla. Flip the quesadilla and brown for a minute on the other side. Remove from the heat and slice into triangles. Continue these steps with each set of tortillas. Serve topped with sour cream and extra barbecue sauce for dipping.
With this easy 15-minute meal, even your picky eaters won't know it is just leftovers. Put a spin on it by using whatever leftover meat you have on hand, pork chops, beef tips, even leftover spaghetti sauce could be converted. There are so many possibilities!